Quick and Easy Bed Making
A genius mattress helper tool that can be slid effortlessly at the bottom of your bed cushion to give it a perfect lifting.
Allowing you to neatly tuck in your bed sheets with ease to make changing and removing a breeze.
Saving you from the inconvenience of lifting your mattress by hand and haphazardly slipping in your linens with the other hand.
You can even use two tucker wedges and place them on both bed edges to make mattress making even much easier and faster.
It is also ideal for encouraging your child to learn how to change and fix bed independently.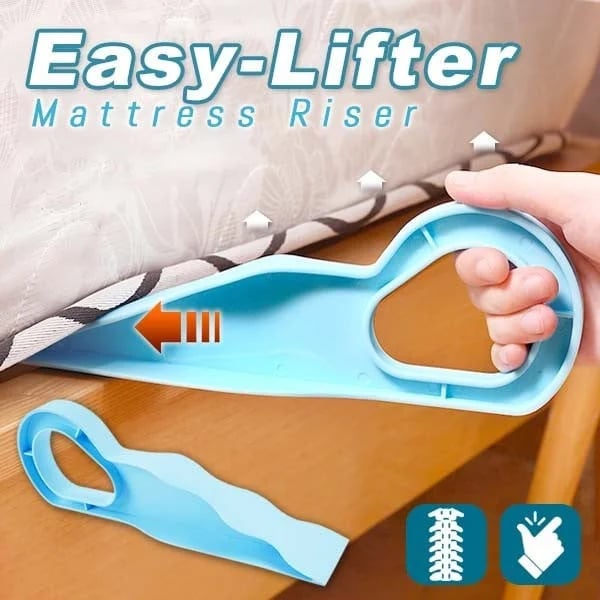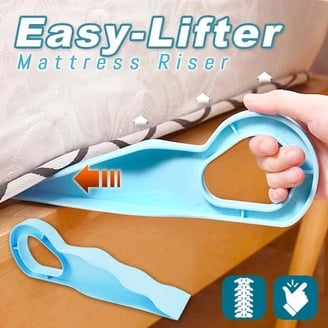 This easy-lifter tool features a smart wedge inclined shape that enables it to separate and raise the bed up the more you push it in.
It also offers a flat, smooth end which can let you quickly fix and tuck in bed covers on the corners and edges as you wake up.
Simply press the wedge tool in your bed edges to push the linens that got untucked through the night.
Providing you a tightened, tidy bed without the awkward wrinkles and untangled duvets every morning.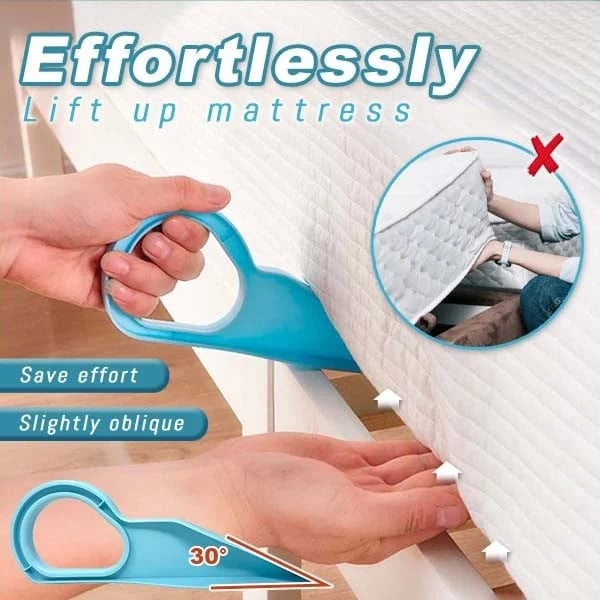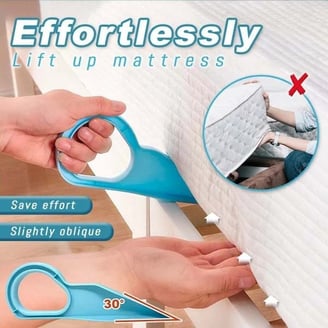 The mattress finishing elevator not only helps you tucks bed in a minute or less, but it also prevents you from bending over for a prolonged period.
It alleviates the strains and fatigue from your back and the excess pressure on your hands and shoulders from repeated lifting while making the bed.
Making it a great assistant for everyone, especially for elderly, children and those experiencing chronic back pain or injury.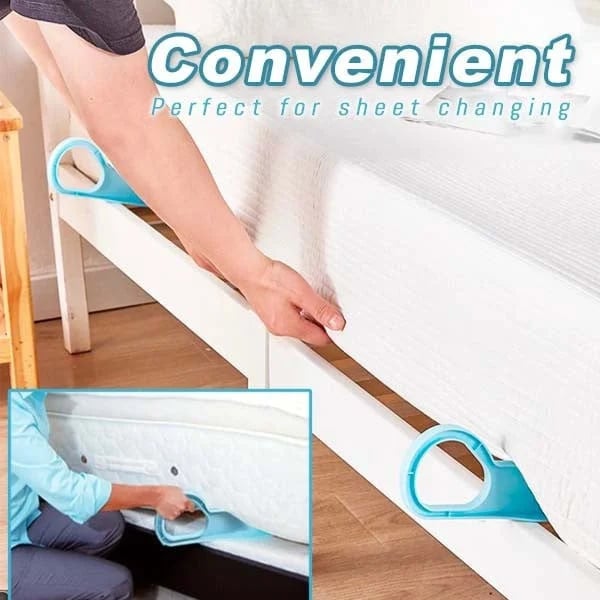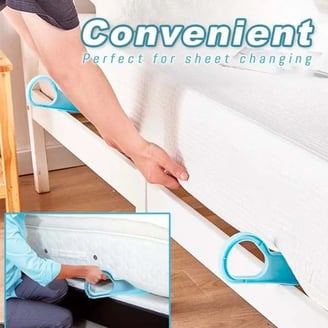 This bed sheet tucker wedge is designed with a large, non-slip handheld port that can be grip securely even by a kid's little hands.
No worries as it does not contain any harmful materials or edges that might snag your fabrics or scratch the hands.
It can be safely used for fixing and tucking in different bed sheet types on your bed, including linens, silk, cottons, duvets, microbier and such.
Moreover, the bed lifter wedge is lightweight and compact so it can be carried anytime, anywhere with ease.
Perfect for at home use, hotels, dormitories, apartments, and more possibilities.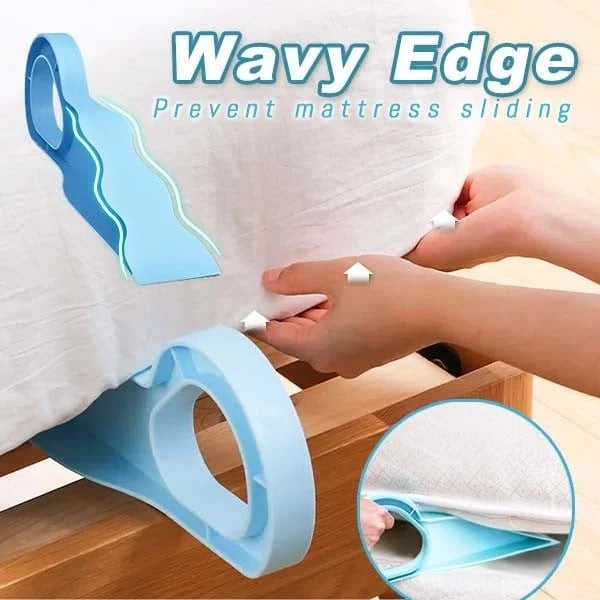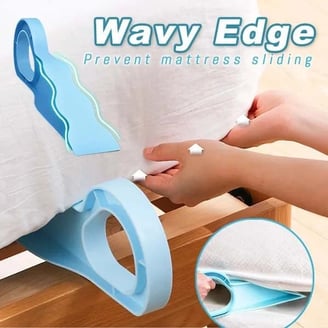 Made of high-quality, non-toxic PP plastic materials that boast an excellent durability and long-lasting performance.
It can lift heavier mattresses for an extended time without deforming or breaking.
What's more?
This sheet fixer can smoothly slip in the edge of the bed unlike other products where you still need to lift the mattress for them to be placed.